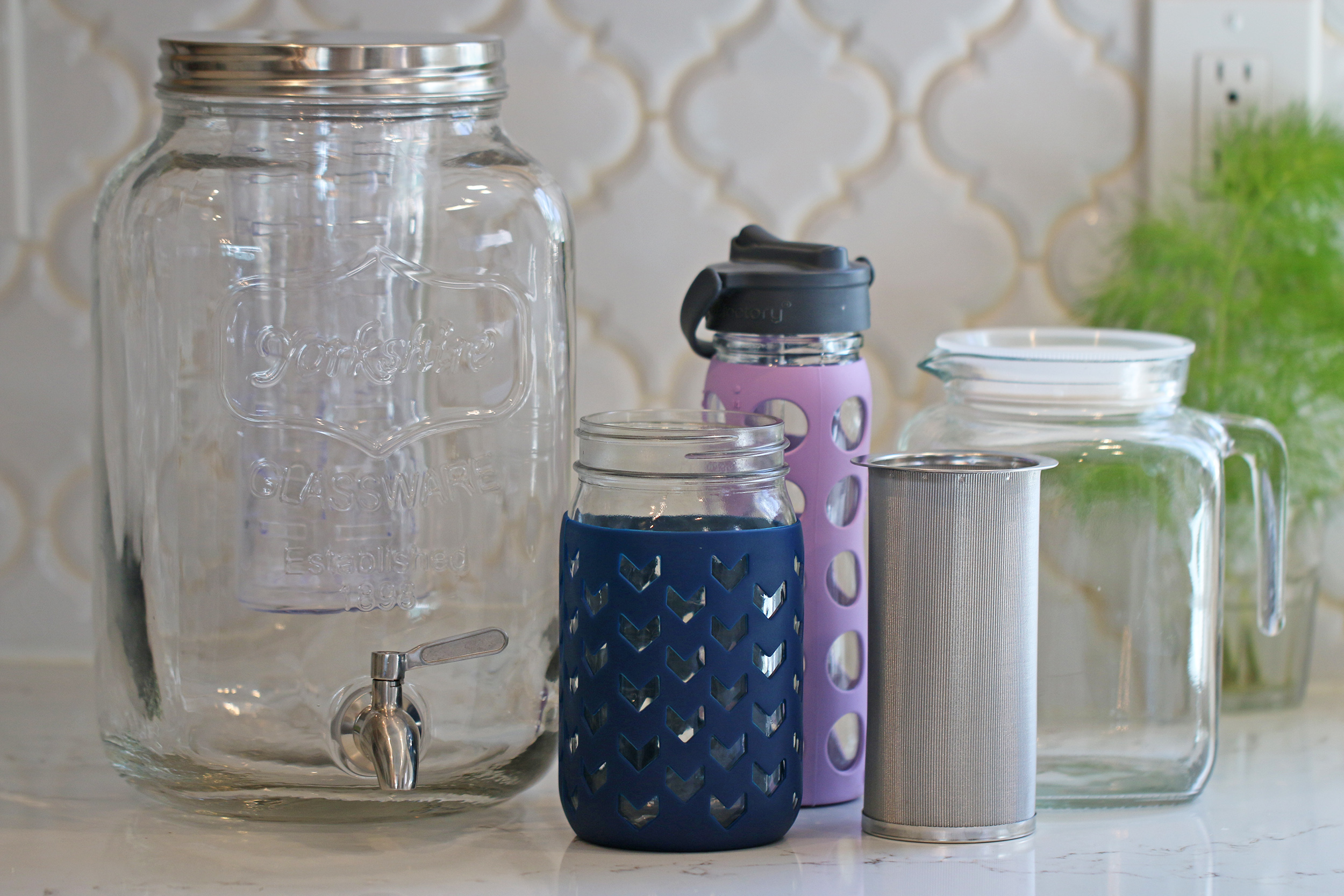 We all know that plastic has health and environmental consequences, so why settle for it when it's super easy to use glass and metal? Here's why you should ditch your plastic and explore those easy alternatives:
-Most plastic leaches chemicals (NPR article). Even BPA-free plastic is not safe anymore as it as been replaced by BPS (Scientific American article).
-It's so easy to use glass, both at home and on the go. This $10 Silicone Mason Jar Sleeve instantly transforms your bottles into portable, easy-to-grip containers. Life Factory also makes great bottles if you are not into Ball Jars.
-Flavor: plastic retains flavors (ever try to clean marinara sauce out of a plastic tub before?). Glass does not retain flavor. It always tastes clean.
-The world already has enough plastic in it. Hard stop.
---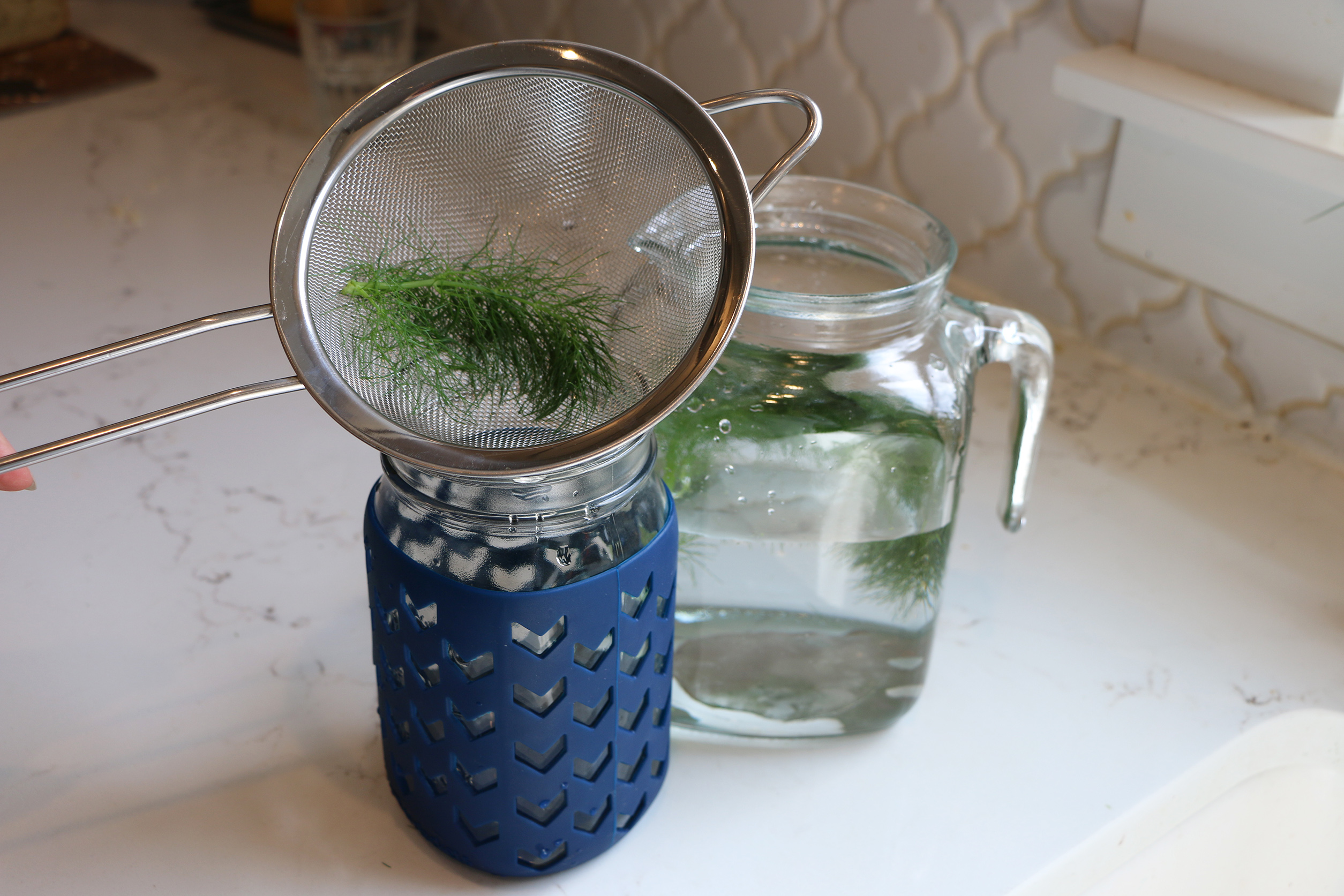 How to make your infused waters exclusively in glass? ALL YOU NEED TO DO IS STRAIN. Seriously, straining is so easy to do and you probably already own a thin metal strainer like this at home. I find the metal strainer easier to clean (throw in dishwasher) than the infuser water bottle cores.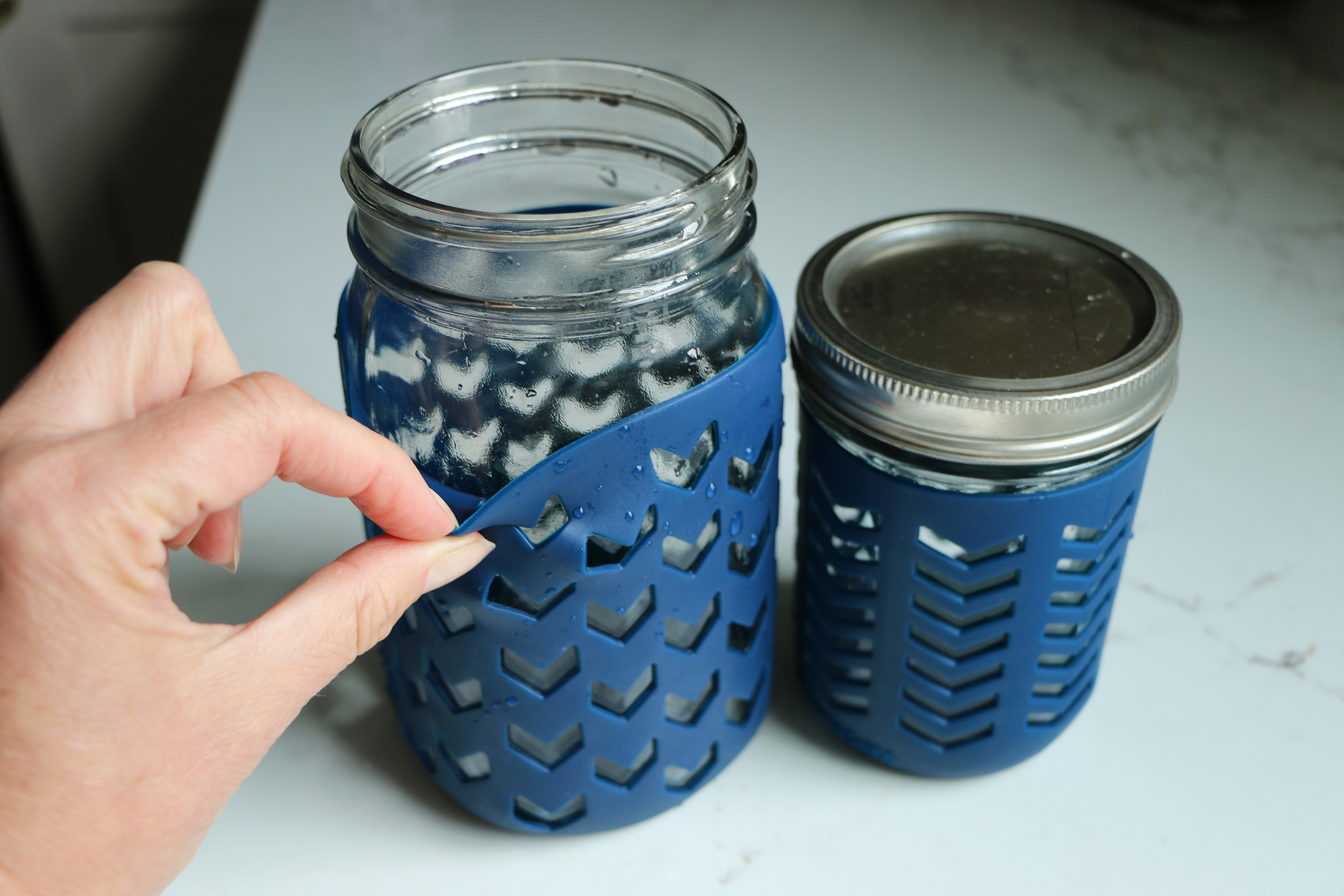 These $10 Silicone Mason Jar Sleeves are *amazing.* You simply get them wet and slip them over your existing Ball Jars, and then they are just as secure as the Life Factory bottles. They come in different colors and sizes. I use the small one for coffee. I use the big one for infused waters on-the-go and also for hot tea.
The sleeves make your Ball Jars less likely to be dropped and also less likely to break if dropped (I'm clumsy and can confirm this first hand).
Wait wait, but aren't the sleeves are silicone plastic? Yes, they are. But I've had mine for a year and they are indestructible despite being run through the dishwasher every night. I consider them a worthy compromise.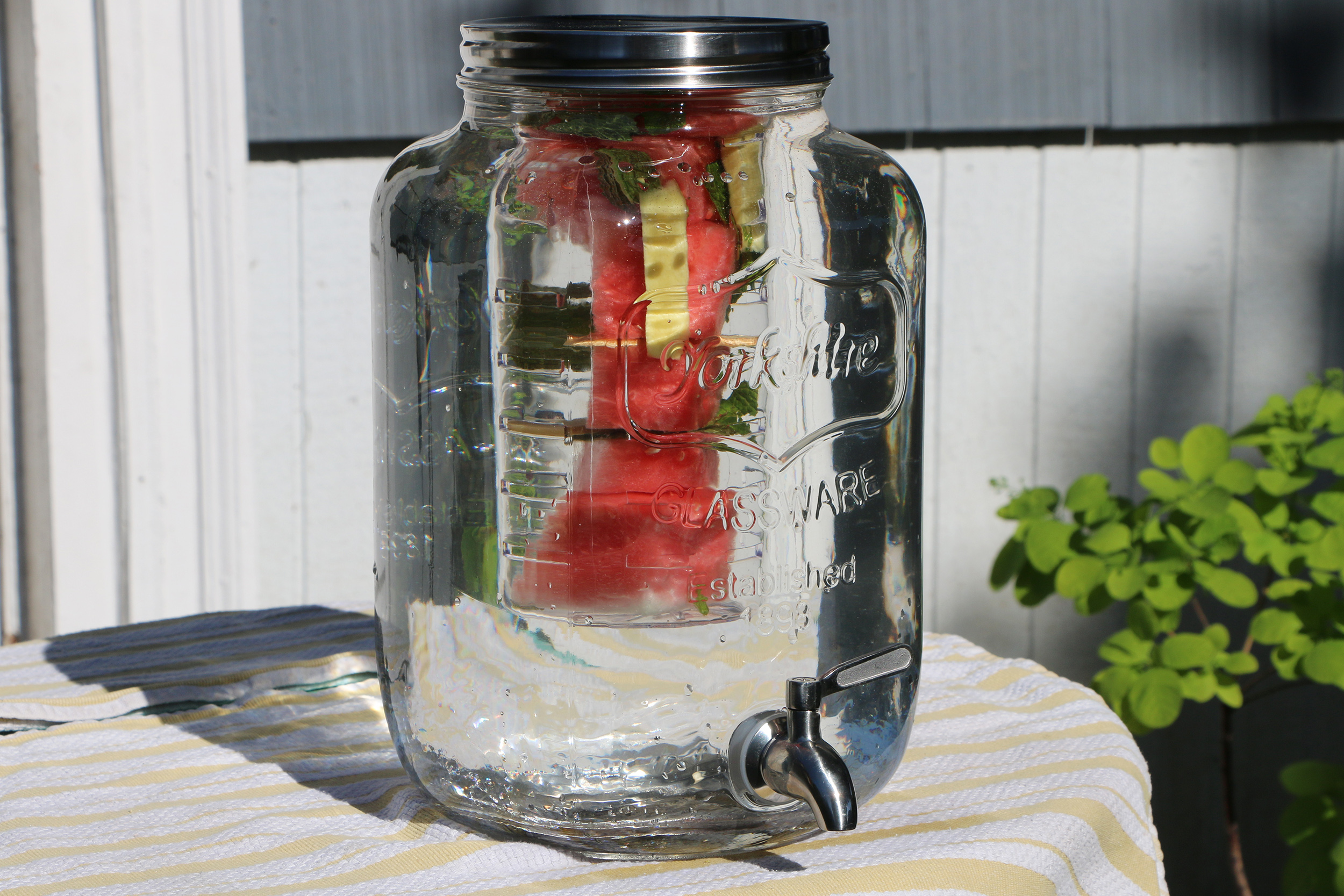 There are so many wonderful, large glass dispensers out there now. The Kook 2-Gallon Dispenser is a favorite. It looks gorgeous and is easy to use. It does require hand-washing, though.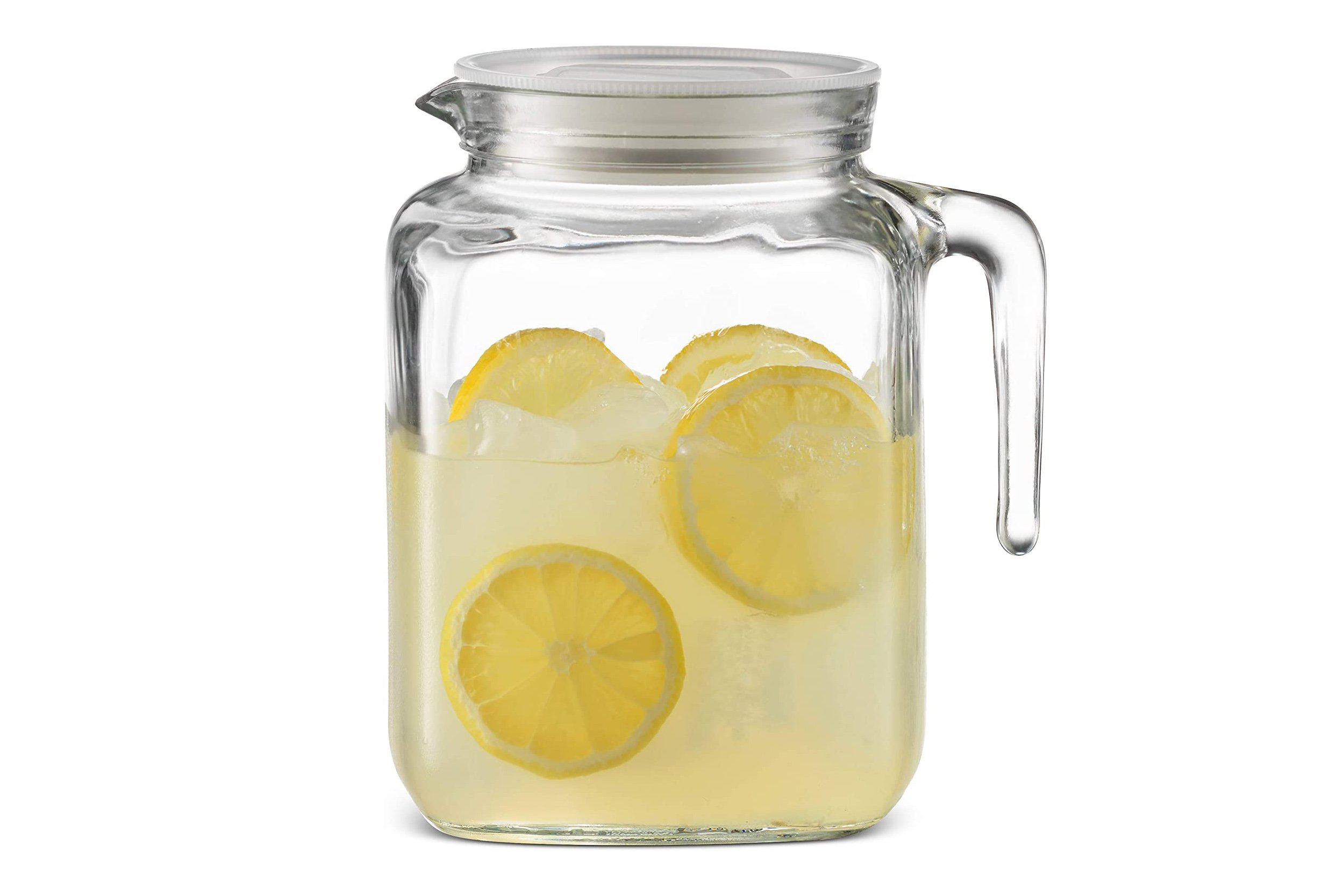 For picnicking and traveling with infused waters to parties, I prefer this thick glass Italian pitcher that has a built-in pour spout and hermetic seal. It does not leak!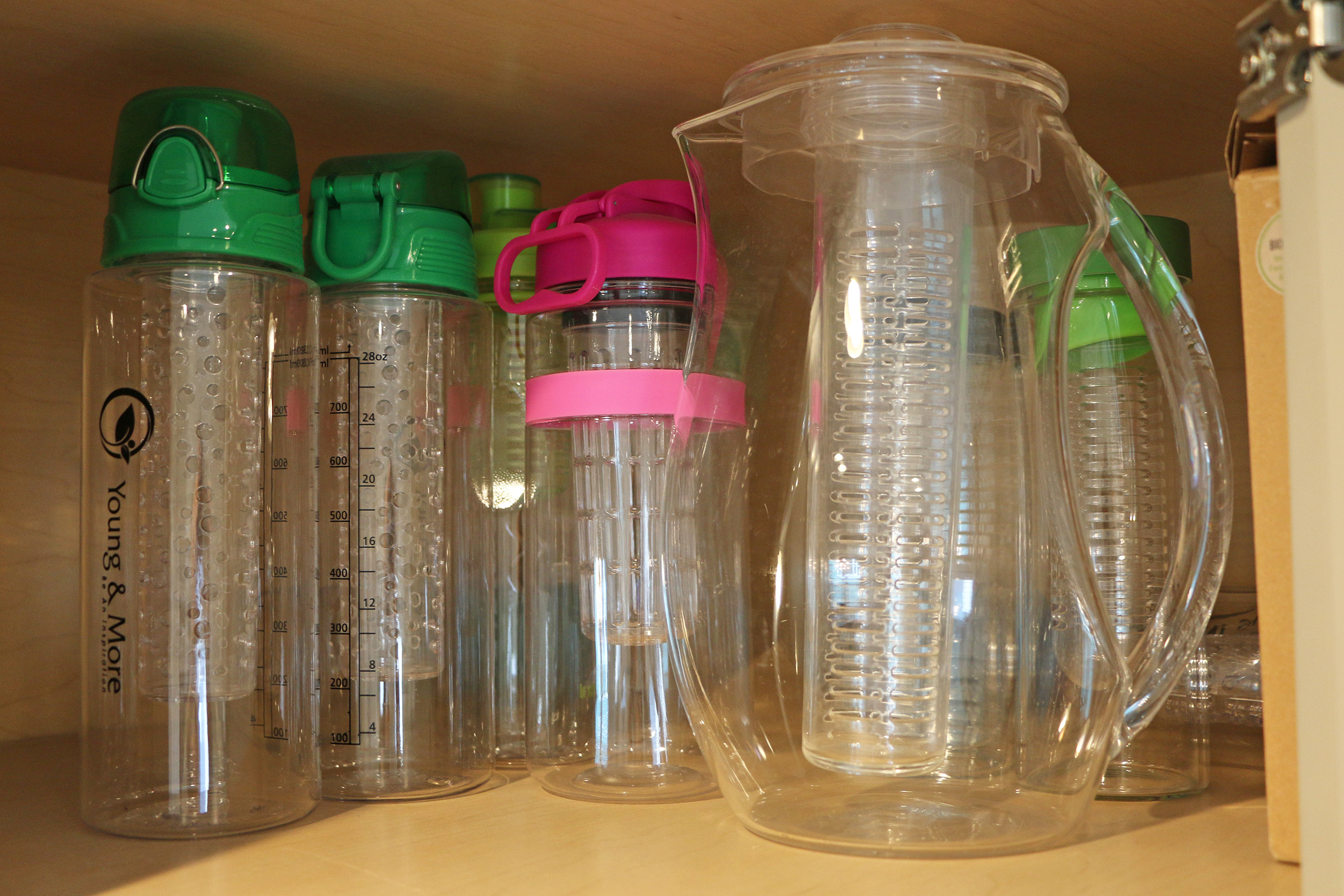 So, goodbye plastic infuser water bottles. Your concept is fantastic, but it's easy to make your infusions in glass then simply strain before serving.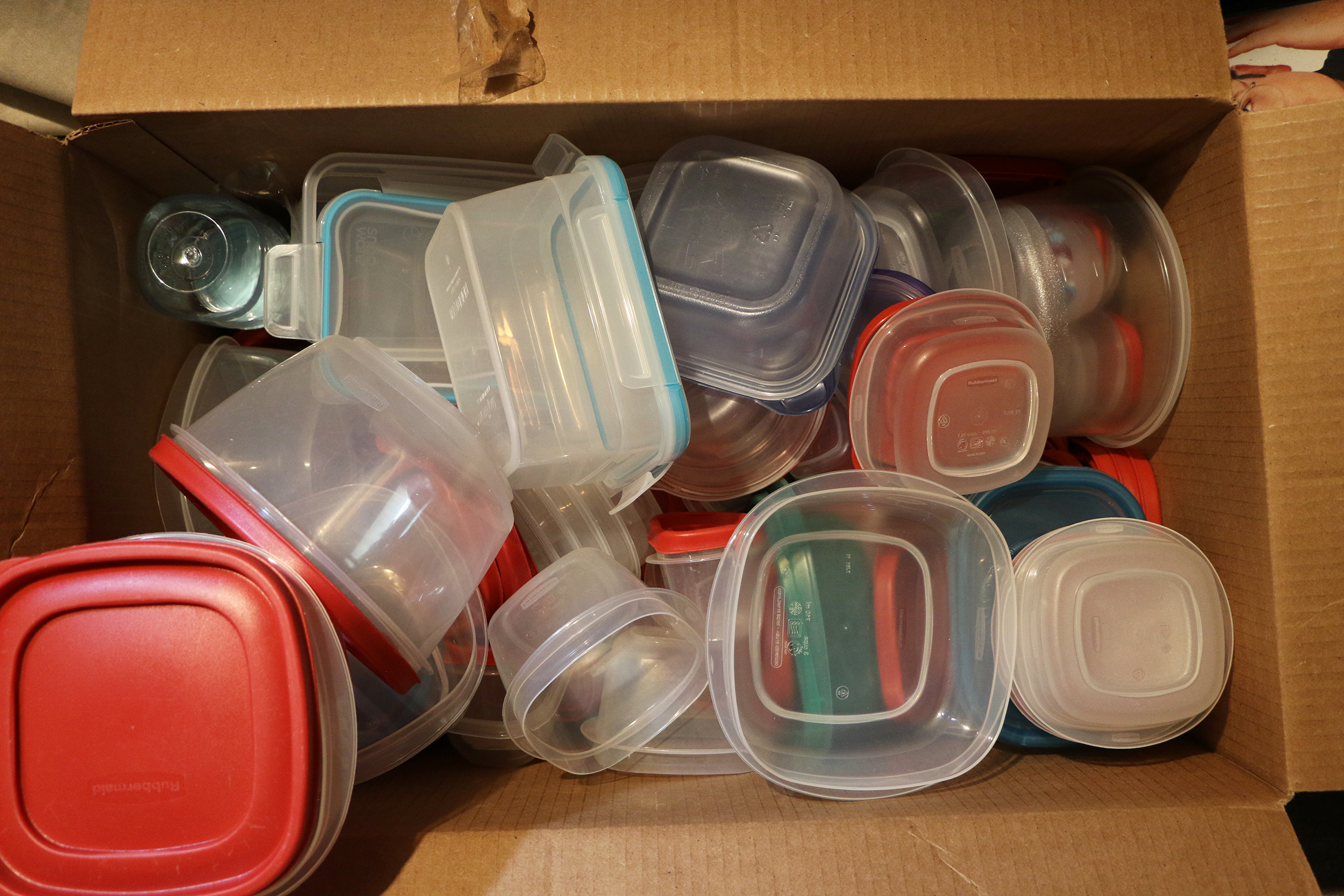 I do keep my old Tupperware in the basement as it is great for storing crafts and other random things. I hope you decide to make the change, too!