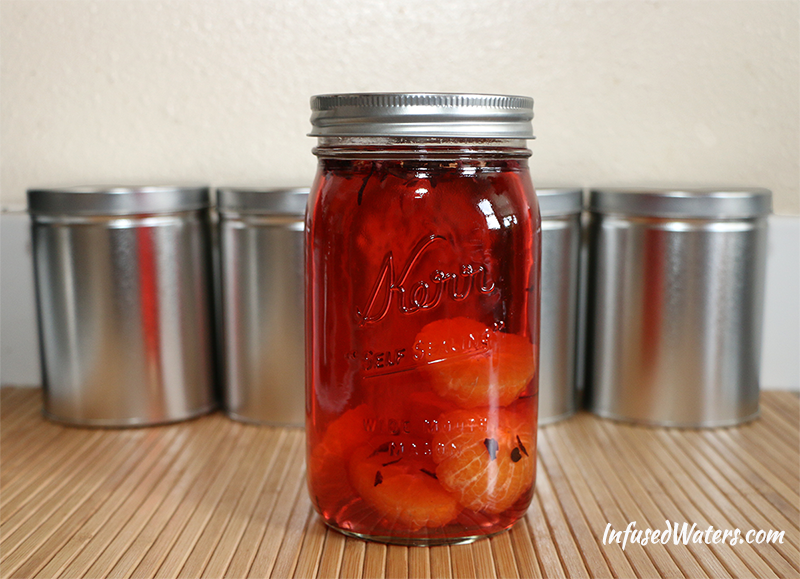 Mandarins are often purchased in large bags, so I'm going to post a few mandarin infused water recipes in a row. This one is very easy to make and packs a lot of tangy, exotic flavor!
You will need some loose leaf hibiscus, which you can purchase at Whole Foods or on Amazon (here's a great deal on a 1-lb pound bag of organic hibiscus flowers, which have a long shelf life). You can also use hibiscus tea, though it is not as flavorful or fresh as the dried flowers. The hibiscus will infuse quickly and will add a lot of flavor and color to your infused water. It's a great ingredient to have handy.
Recipe for a 32 oz Ball jar : 3 mandarin oranges, sliced in half + 1 tbsp hibiscus flowers (or 1 hibiscus tea bag). Add filtered water and infused in your refrigerator for 3-5 hours. Strain through a metal strainer and drink shortly after. If you can't drink the whole water, simply strain the ingredients out and keep the infused water in the fridge. It's important to not over-infuse the hibiscus as it can become overwhelmingly potent.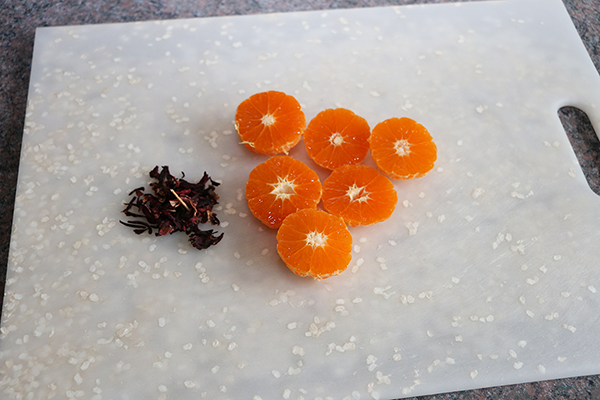 Mandarin oranges, also called tangerines depending on where you live, are sold in big bags because the fruit is so small. If you can't find organic, don't worry too much because you are going to be removing the entire rind.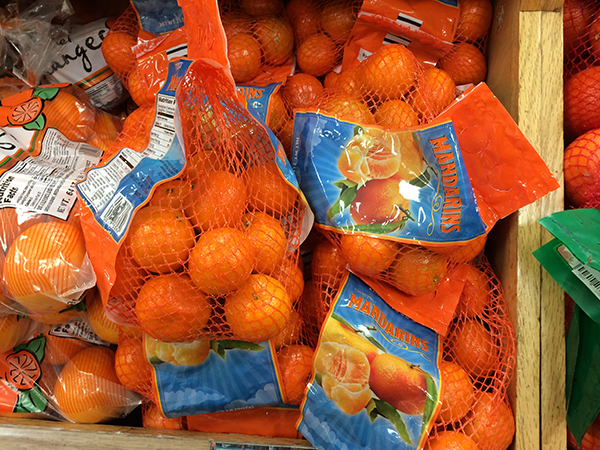 I hope this recipe brightens your winter a little bit. Enjoy!