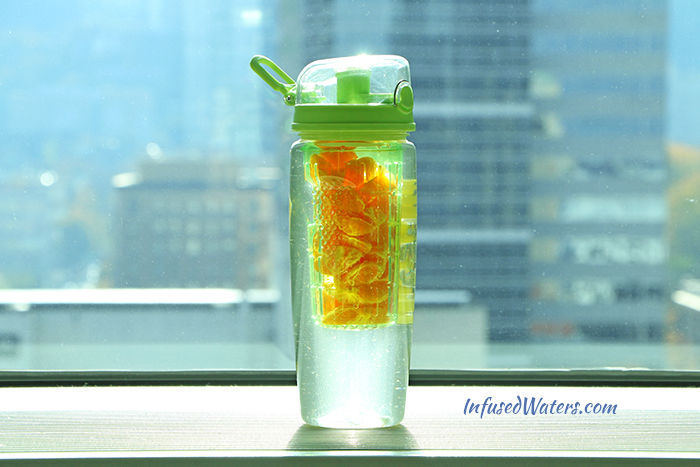 Do you buy a big bag of mandarin oranges but have trouble eating them all? Turn them into infused water!
Tip: keep an infuser water bottle at work so you can grab fruits on your way out the door and infuse them during the day. Oranges, lemons, and strawberries make excellent single-ingredient infusions with a lot of flavor.
Recipe for a 32 oz Infuser Water Bottle:
3 mandarin oranges or tangerines
Remove the rind and separate the mandarin slices with your fingers. It's okay if the slices are in groups of two or three. Important: cut the slices in half with a knife. This will allow the juices to seep out and infuse.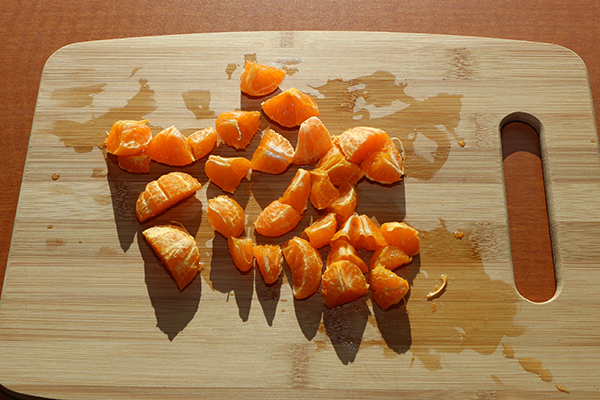 Fill your water bottle and lower the infusion chamber into the water. Running water over the infusion chamber will result in floaters.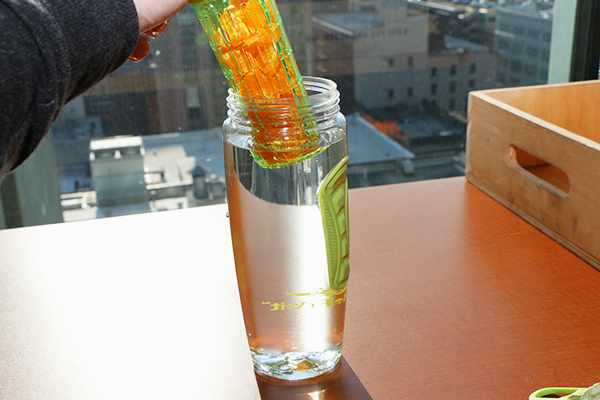 Put the water bottle in the refrigerator for 4-8 hours, or overnight. Longer infusions result in more flavor. I often infuse mandarins for 24 hours. The taste is amazing!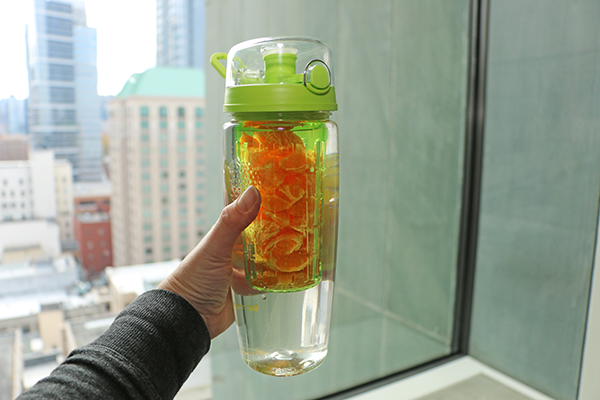 That's beautiful Portland, OR in the background of these photos. Fruit infused waters really help to brighten up gray skies!