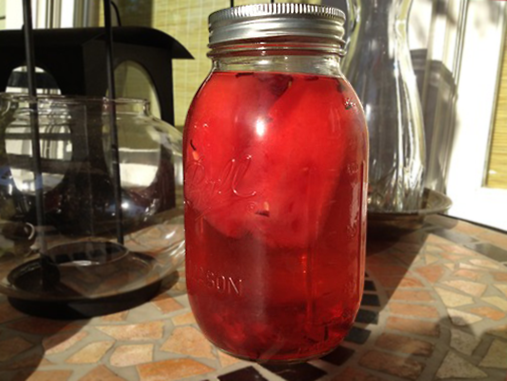 So bright and delicious, you'll love everything about this water recipe. You can pick up loose hibiscus at Whole Foods or any other health food store for about $1 an ounce. Only a teaspoon is needed to infuse your water with vibrant color and sweet, tangy hibiscus flavor.
While plain watermelon water is delicious, hibiscus really jazzes this recipe up.
Recipe for a 32 oz glass jar: 2 1" x 4" pieces of watermelon and 1 tsp of dried hibiscus. Infuse for 1-4 hours in the refrigerator, then strain with a fine metal strainer before serving.