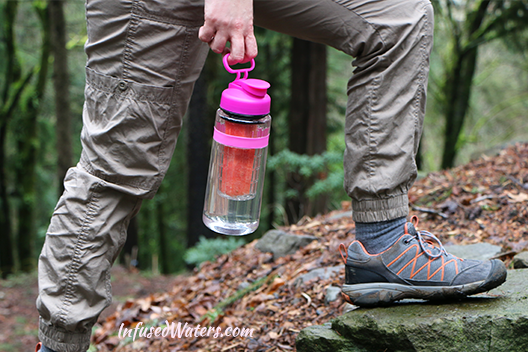 Did you know that watermelon is 92% water? It is one of the highest water-content fruits and contains rehydration salts such as calcium, magnesium, and potassium that can actually hydrate you more effectively than water or sports drinks.
Watermelon also infuses quickly, making it perfect for throwing into your water bottle on your way out the door.
Recipe for an 32-oz Infusion Water Bottle: 1″ wide spear of fresh watermelon (or enough to fill your infusion chamber)
One small watermelon should be enough to make a week's worth of infused waters. Cut slices as you need them instead of all at once.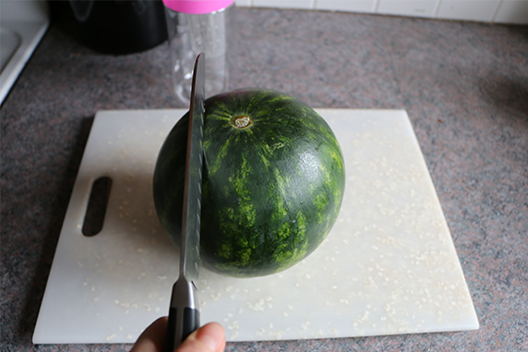 Fill your water bottle with cold water, then lower the fruit infuser into the bottle. Pouring water directly onto the watermelon can cause it to break into pieces.

Watermelon is one of the few fruits you can enjoy after it has been infused. After drinking, you can snack on the infused watermelon to quench your thirst and replenish yourself with a few calories.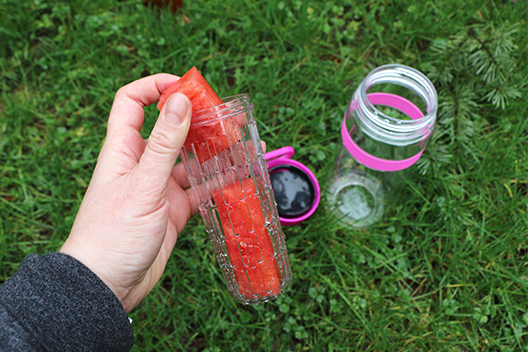 Notes:
-We love this new water bottle by Healthful Hydration! It is 12 oz bigger than the AdNArt Bottle, plus it also has a comfortable carrying strap. The bottle is made of BPA-free, Tritan plastic and is safe to use in the dishwasher. Save $5 by visiting healthfulhydration.com and using the code HEALTH2015!
-Your workout water bottle should include as much water as possible, so don't bog it down by having too many ingredients, especially those that you can't eat like lemon or orange slices.
-Strawberry slices or cucumber slices are a great options, too!