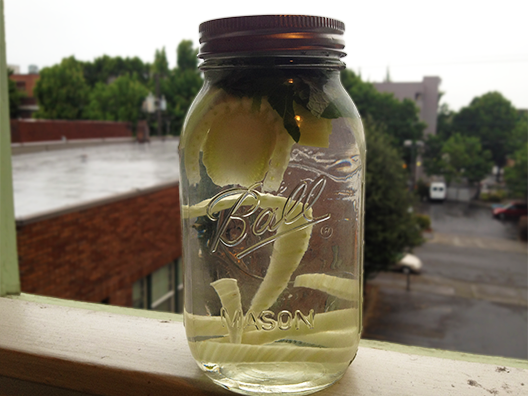 Try infusing fennel slices and muddled or hand-torn mint leaves, then chill the mixture overnight. The natural sweetness of fennel pairs perfectly with the coolness of mint leaves.
If you don't eat a lot of fennel, do not fear it! Fennel is delicious and makes a great flavor when used in infused waters. I often buy whole fennel at the market to 1) use a few slices of the bulb in an infused water recipe, 2) roast the bulb, and 3) use the fennel tops in infused waters or salads.
Recipe for a 32 oz Ball jar : .5" slice of fennel bulb and 6 mint leaves, torn to release flavor. Infuse for 4-6 hours in the refrigerator. Strain before serving to avoid getting mint pieces in your mouth.