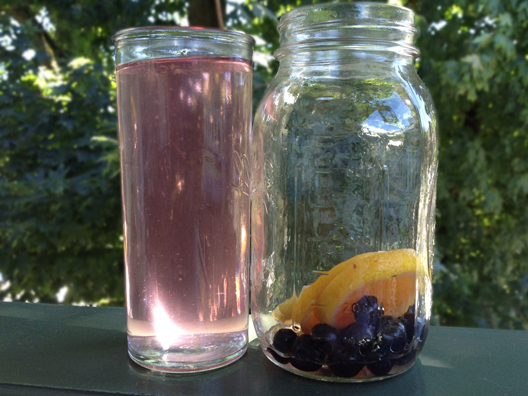 One of the great things about this infused water is that you can use frozen blueberries, which are far cheaper than their fresh picked counterparts. If you use frozen, however, you will need to let this water infuse at room temperature for a few hours before chilling in the fridge.
The taste is divine and the pink tint of the water makes it appealing to the eyes, too. Whatever you do, go easy on the lemon as too much of it can make the water bitter.
Recipe for a 32 oz Ball Jar: 2 organic orange slices + 1 organic lemon slice + 8-10 blueberries. Chill in the fridge for 4-8 hours and up to 24 hours for maximum flavor.