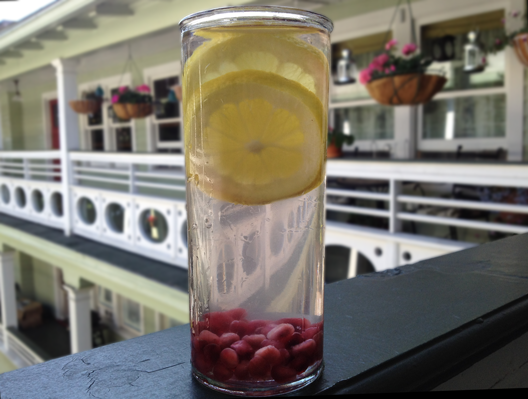 Pomegranate seeds have one of the densest antioxidant concentrations of any fruit. Because each seed is a little self-contained vessel, you will need to use the flat end of a knife to break the membrane and create an opening for juice to flow out.
I am able to buy pomegranate seeds at Trader Joe's, but if you have access to fresh, whole pomegranates, you can use a tool like the Seed Out Pomegranate Deseeder.
Recipe for a personal sized drinking glass: a small handful of pomegranate seeds (about 20) + 2 organic lemon slices. Take a wide-bladed knife and gently crush the pomegranate seeds to release their juices. Chill in the fridge for 4  hours and strain before serving.