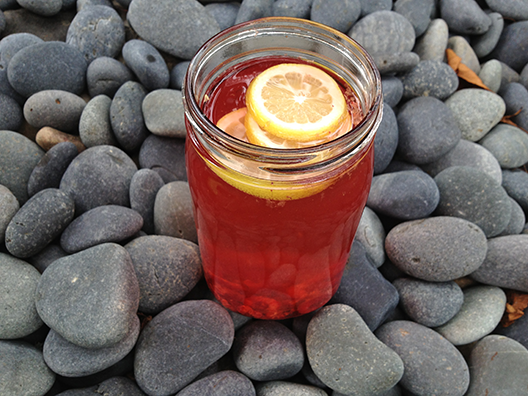 There's a good reason why this fruit combination is often used in desserts: it's absolutely delicious! The raspberries and lemons make the perfect mix of sweet and tart flavors, plus the crushed raspberries give the water a beautiful pink tint.
Recipe for a 32 ounce Ball jar: 10 organic raspberries, muddled, + 2 slices of a large lemon or 3 slices of a small lemon. Fill the jar with purified water and let infuse at room temperature for an hour or chill in the fridge for up to 3 hours. Before serving, you must strain the infusion through a fine metal strainer. If there are still raspberry pieces clouding the water, clean the strainer and strain a second time.
Note: the raspberries will also turn your lemon slices pink, so don't be alarmed by their appearance.
Garnish your strained drink with a lemon wedge if you are feeling fancy!