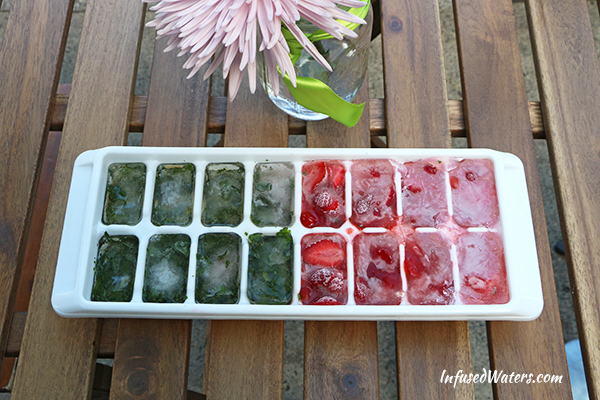 If you can't use that entire bag of basil before it starts to wilt or if you want to make your money spent on infused water ingredients last even longer, consider making infused water ice cubes! Let's get started.
Fill an ice cube tray half way with water (it does not have to be exact).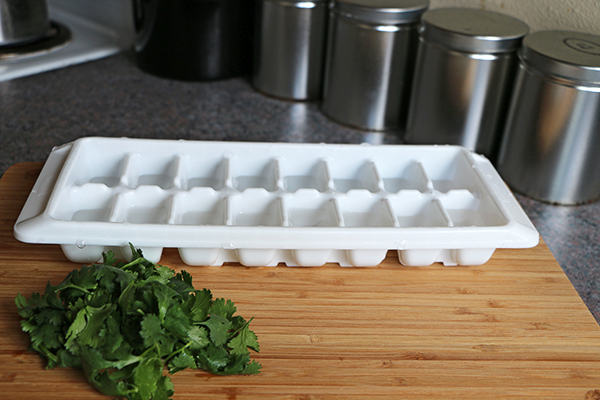 For herbs, you are going to want to rinse them and ball them between your fingers into a roll (or chiffonade) so that they are cut up into small pieces. Having more surface area will help the pieces to release more flavor once they are infused.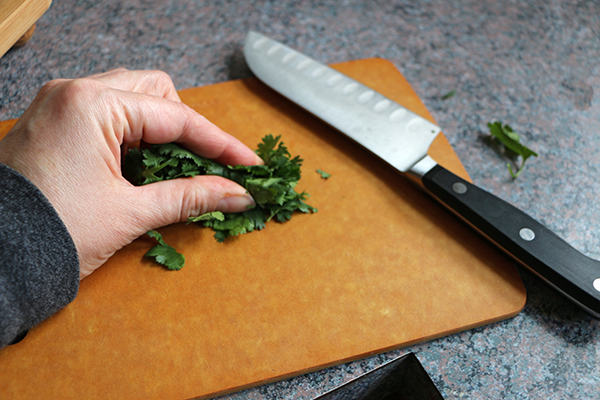 For fruits, you will want to slice them thinly for the same reason as the herbs (more surface area will result in more flavor). These strawberries are very ripe and started infusing in the ice cube tray as soon as I put them in there!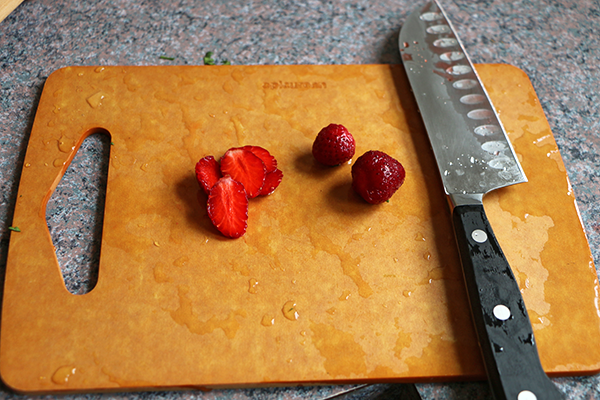 You can mix and match ingredients in the same ice cube tray. Submerge the herbs in the water and press them down with your finger. The herbs do not need to be completely covered, but do the best that you can.
The strawberries will likely fill up most of the remaining space in the ice cube compartments, and that's okay.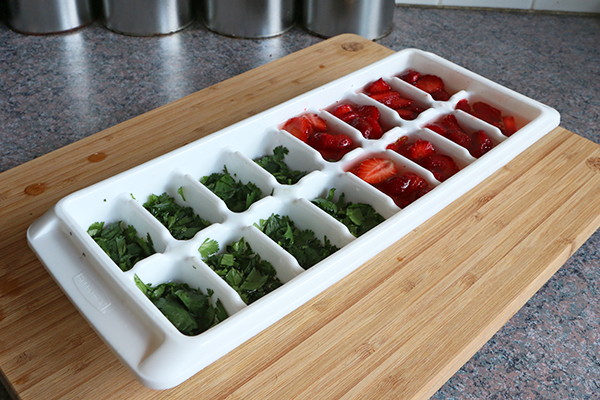 Next, put the tray in the freezer for a few hours. The biggest hurdle in making herb-infused ice cubes is that all of the herbs float to the top, but that is why we only filled the tray half way: you are going to add some more water to the top of the cubes.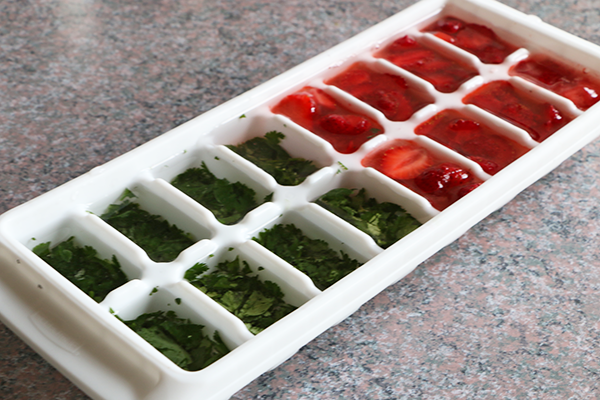 After the ice cubes have frozen for a few hours, add a little more water to the top. You can add more water to the strawberry cubes (or any fruit), but it is not really necessary if they are already near the top of the tray.
Now, you can let these infused ice cubes remain in the freezer for weeks and probably even months. Just pop one out if you want to use it as an ingredient in an infused water or if you are running out the door for work and don't have time to make an infused water.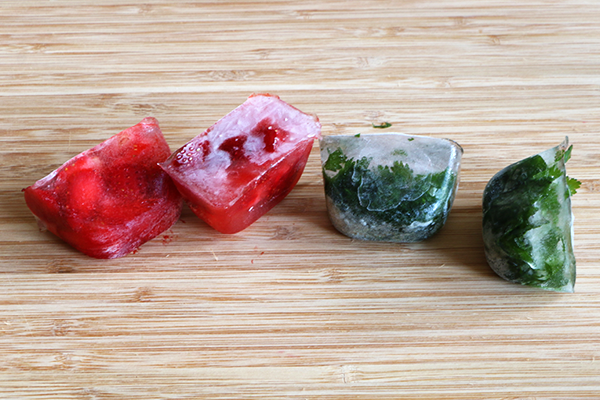 That's it! P.S. Here is a geeky picture of me squinting in the sun while strawberry picking this weekend in Oregon.