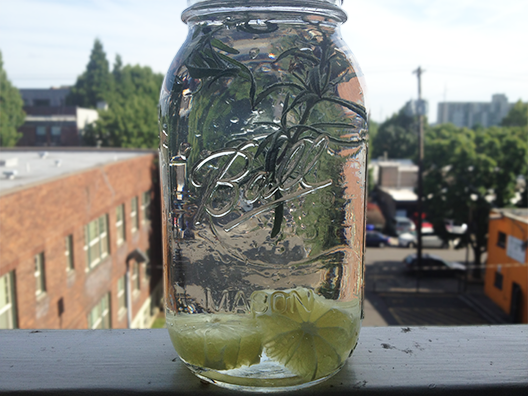 Brisk and slightly sweet, this infused water is the perfect drink for summer!
Recipe for a 32 oz Ball jar: 1 small lemon with the rind cut off. Slice into thirds and combine with a stalk of fresh rosemary, then chill in the fridge for at least two hours or overnight.
Cutting the rind off of the lemon is key to this recipe. Lemon rind can taste slightly bitter and acidic if not paired with sweet fruit such as berries or melon. In this case, since the rosemary brings its own herbal zing to the party, it's important to cut the lemon rinds off so that the naturally sweet flavor of lemon flesh can shine through.