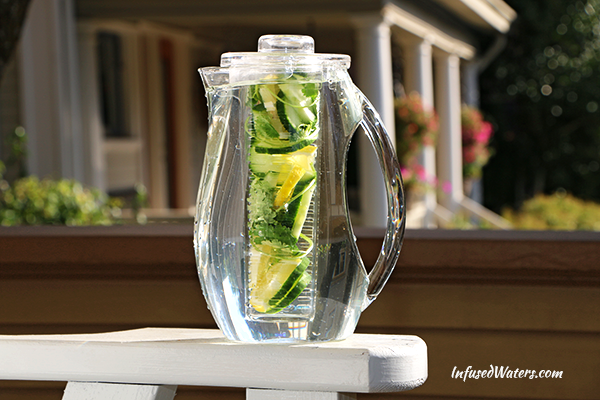 Half of lemon, a few sprigs of cilantro leftover from a recipe, and a cucumber that you need to eat before it goes bad: these are all common ingredients in my fridge and, happily, they make one of the best infused waters ever!
This water is very refreshing and has a clean, light taste that reminds me of spring. After exercising, the water is especially hydrating when consumed cold.
Recipe for a 3-quart Fruit Infusion Flavor Pitcher:
half an organic lemon
6 or more sprigs of cilantro with stems
2″ of cucumber
Infuse for 4-8 hours and serve cold. If you are going to be infusing for longer, remove the lemon rind to prevent bitterness.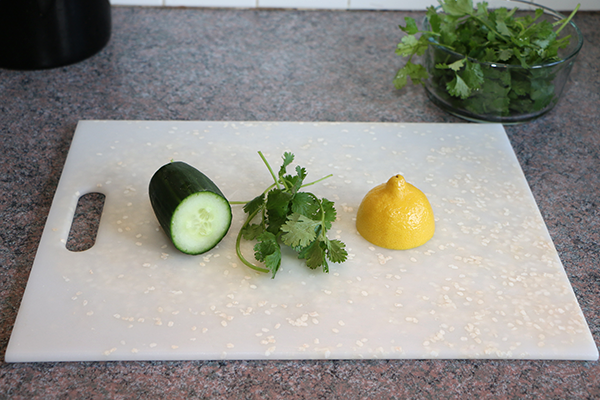 Cut the top off the lemon; try to include as little white rind as possible. Cut the lemon and cucumber into 1/4″ slices. If using the Prodyne pitcher, you will probably need to cut the slices into half moons.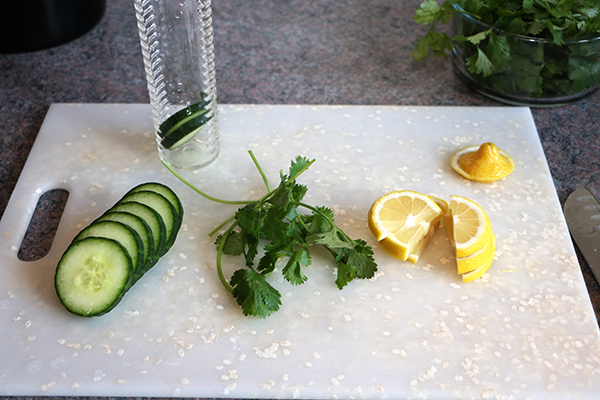 Layer the ingredients in the infusion core and use a blunt tool (I always have a wooden muddler handy and use the back, smooth end of it) to push the ingredients down. You can be rough when inserting the cilantro. If you break the stems and bruise the leaves with your fingers, they will release more flavor. Note: add as much cilantro as you like, up to 10 sprigs if you really enjoy the flavor.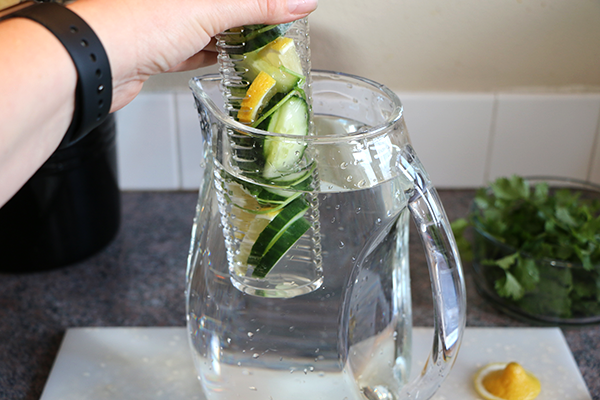 Fill the pitcher with water first, then lower the infusion core into it. This method produces less fruit floaters that occur when the fruit is put under rushing water. Infuse for up to 8 hours in the fridge for best flavor.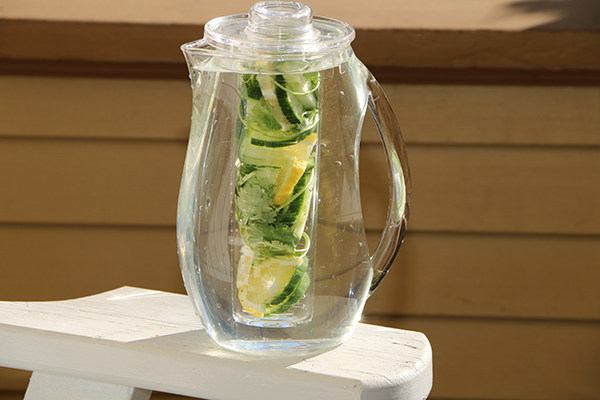 The result is one very pretty infused water!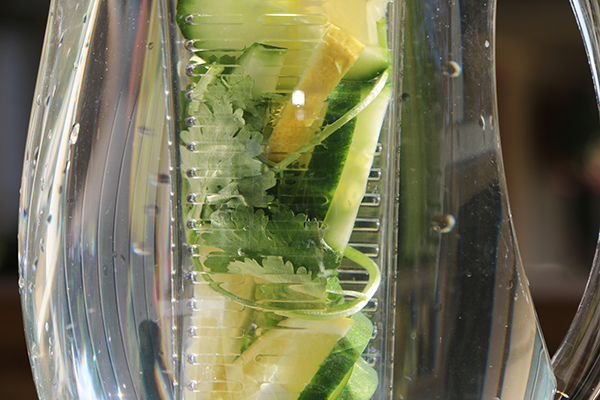 Tip: if you want to get the most of the ingredients, drink half of the water after it has infused, then pour more water into the pitcher and keep infusing.
Last tip: if you had cucumber or lemon slices that you could not fit into the infusion core, simply cut a little slice in them and turn them into a garnish.
Cheers to your good health. Learn more about cucumber water for detox, weight loss, hydration at more at Cucumber Water Benefits.