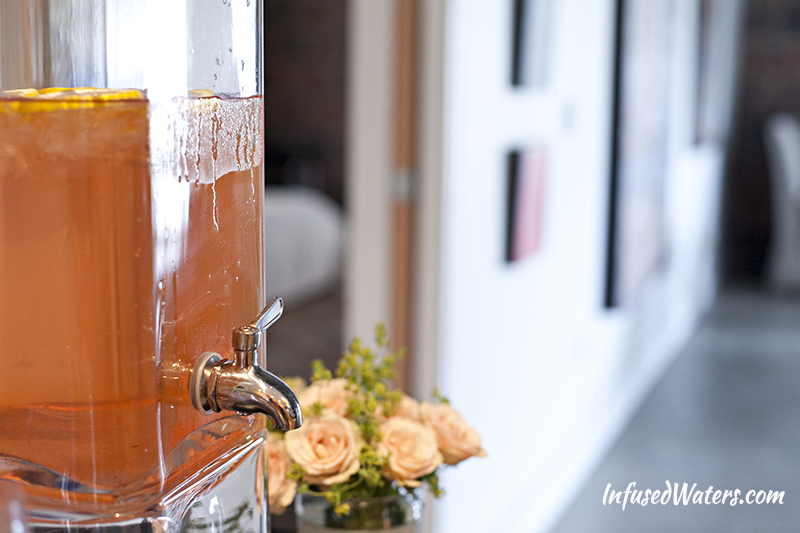 Perfect for parties or weddings, this visually appealing infused water is a crowd-pleaser that you can serve in a large water dispenser without worrying about the fruit clogging the spigot. Because strawberries produce the sweetest, most potent flavor in infused waters, they form the the base of this recipe. Note: you will need to prepare this water in at least four hours in advance and preferably the night before.
Recipe for a 2.5 to 3 gallon beverage dispenser: 1/2 – 1 carton of strawberries, sliced. You can use a full carton if you are aiming for a very sweet flavor. Add the strawberries and purified water into your beverage dispenser and let the strawberries soak for at least 4 hours or overnight in the fridge.
An hour before your event, remove the strawberry slices (they will be pale and "spent" looking). Add 2 organic lemons, sliced. Leave the rind on for this water recipe; lemons slices with the rind look prettier and stay more intact than rindless lemon slices. Because you are adding the lemon just an hour before serving, you do not need to worry about the rind producing an overly bitter flavor.
Ten minutes before serving, add ice. The lemon slices and ice will float to the top, leaving your spigot clog-free.
Here you can see what strawberry slices look like after being infused overnight. The strawberries' flavor and color all seep into your water, making the water taste delicious but making the fruit look less-than-great.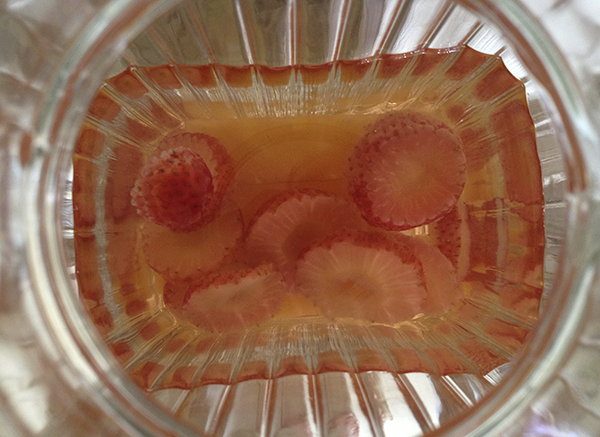 A special thanks to Tina Sterling for collaborating with me on this recipe for her daughter's wedding!