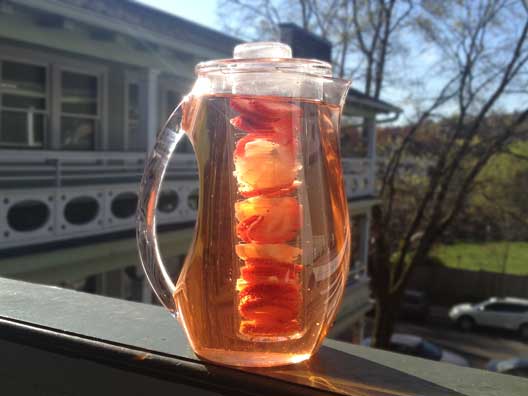 This is a great infused water to make if you have strawberries going bad in your fridge. The chilled water will help prolong the berries' shelf life while you get to enjoy their sweet flavor!
For this recipe, you absolutely must use lemons without rinds. Lemon rinds are quite tart and they will overpower the sweetness of the strawberries. It's easy to remove the rinds by cutting them away with a sharp knife. You can see a picture tutorial in this blog post.
Recipe for an 80 oz Infused Water Pitcher: 1 organic lemon with rind removed + 5 organic strawberries. Slice the fruit and layer intermittently. Combine with purified water and let chill for 4 hours or more.